Civil and Geotechnical Engineering:  Road, Storm Drains, Sewer, Water and Slope Repair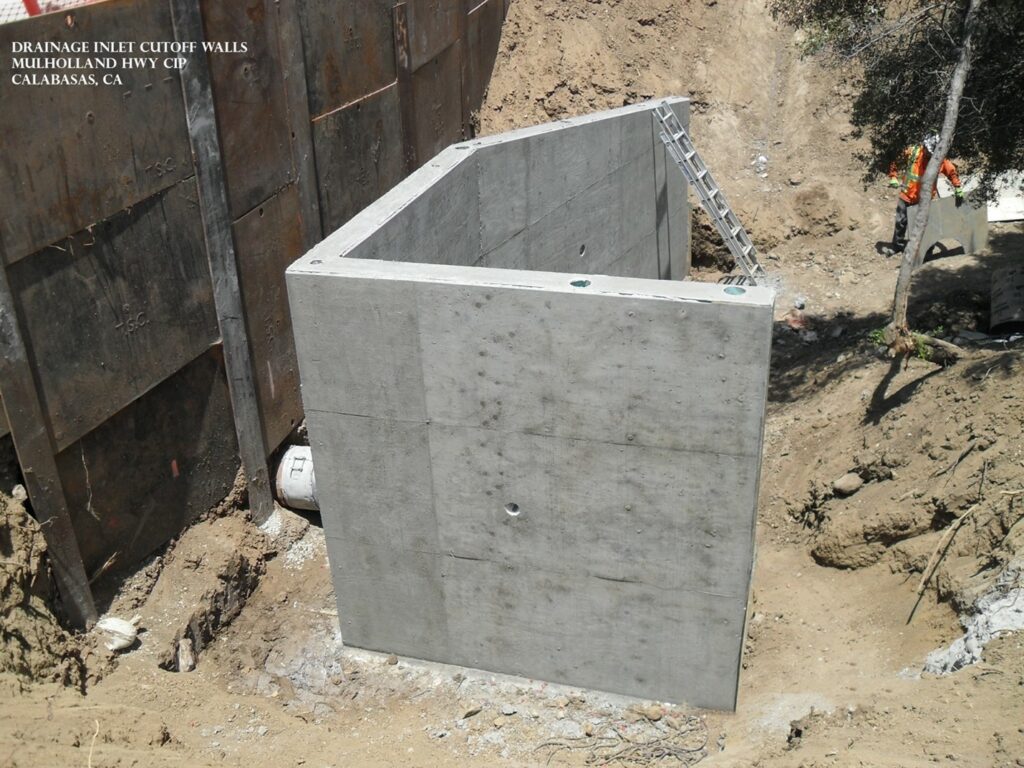 RJR provided Project Civil and Geotechnical Engineering, processing, and construction services that included construction management and resident engineering for this federally funded remedial repair of a rural portion of Mulholland Highway south of Dry Canyon Cold Creek Road for the City of Calabasas. RJR led the engineering design and processing, which included the coordination of the project's environmental assessment and subsequent Categorical Exclusion, approval of the project and related funding through the Federal Highway Administration (FHWA) and Caltrans Local Programs Division (District7), and the coordination of the relocation of overhead and underground utilities.
RJR then provided resident engineering, construction management, and geotechnical and materials testing for the project during construction. The project consisted of a 1,000-foot section of the roadway with traveled way relocation, temporary shoring and piles, embankment excavation and reconstruction, high pressure steel water line relocation and replacement, storm drain inlet, outlet and pipeline replacement. RJR provided all fill control, concrete testing, and asphalt testing, as well as, civil inspections for all water line inspections (for Las Virgenes Municipal Water District) and storm drains (for County of Los Angeles).
Other challenges included coordination and engineering for the relocation of existing (66kv/16kv) overhead electrical facilities by Southern California Edison (SCE), cable facilities owned by AT&T, Charter Cable and NextG Networks, as well as the interim relocation and high-lining of a water main owned by LVMWD.
Engineer: Robert Anderson, PE
Project Manager: Jeff Van Fleet
Project Engineer: Rick Hajas and Tony Aguilar
Field Operations: Steven Anderson and Barb McVey
Client: City of Calabasas – Mr. Robert Yalda – (818) 224-1670
Completion Date: April 2011
RJR Fees: $501,000
Project Costs: $4,200,000
RJR Services: Civil and Geotechnical Engineering: Road, Storm Drains, Sewer, Water and Slope Repair Plan Design; Agency Processing; Construction Plan Compliance and Testing